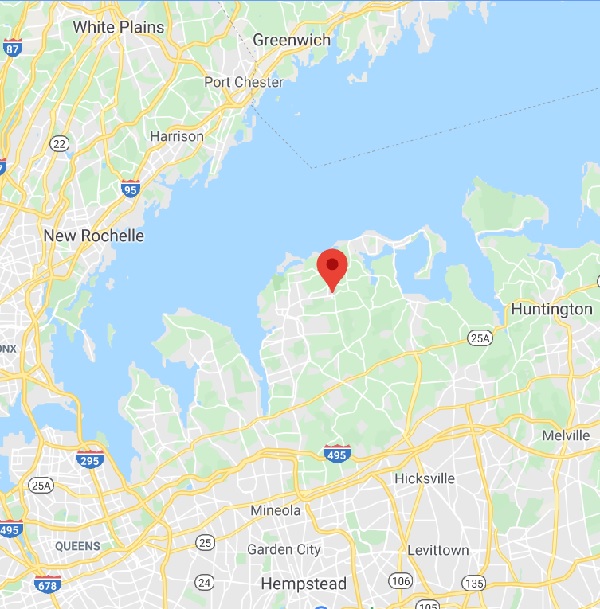 The Creek is a family country club founded in 1923. Our pool and beach have been a social hub for generations of members. Although maintaining pool and beach safety is of the upmost importance, building our swim community is the key to success. The Aquatics Director is a leader within our community and the driving force behind our youth swim programs such as Swim Team with emphasis on developing a strong sense of team spirit and participation.
Reports To: General Manager
Coordinates With: Assistant General Manager
Facilities Manager & Beach Maintenance Manager
Beach Manager & Assistant Beach Manager
Camp Director
Directs: Assistant Aquatics Director
Lifeguards
Assistant Coaches
Certifications Required: ARC Lifeguarding Management/Instructor (LGM)
ARC CPR/AED for the Professional Rescuer
ARC First Aid - Responding to Emergencies
ARC Water Safety Instructor (Progressive Swimming Instructor)
Certified Pool Operator (CPO)
ARC Epinephrine Auto-Injector Module
*ARC denotes American Red Cross - Alternate training may be
used only if approved by the Nassau County Department of Health
Experience: At least two years of experience coaching and motivating young swimmers. At least two years' experience as a Lifeguard at a swimming pool or a bathing beach which has more than one lifeguard supervising it at a time. Minimum 2 seasons experience at a children's camp.
Clearances Required: New York State Sex Offender Registry
Position Summary: Oversee the Club's Aquatics facilities and programs.
Duties and Responsibilities:
Personnel: Hires, ensures certification of lifeguards, supervises, schedules work shifts/breaks/rotation, trains, processes work hours, disciplines lifeguard personnel.
Safety Equipment: Purchases, installs, places and inspects all safety equipment.
Safety: Ensures safe environment for pool and beach. Keeps beach free from garbage and debris - daily monitoring and inspection. Responsible for, oversees, implements and modifies as necessary the Nassau County Department of Health "Swimming Pool Safety Plan," "Bathing Beach Safety Plan" and The Creek Beach and Pool Safety Plan Addendum. Coordinates in-service training/drills of life saving skills and emergency response procedures. Evacuates pool and beach during lightning storms. Ensures proper stocking of first aid and emergency supplies.
Opening: Prepares pool for inspection - proper chemical levels, signage, lifeguards, safety equipment.
Pool Operations: Ensures proper bather-lifeguard supervision ratios, pool chemistry and adherence to opening and closing schedules. Implements all Club policies, rules and procedures.
Supervision: Oversees proper behavior of bathers in and around the pool and beach swimming areas. Enforces pool and Club rules as necessary.
Operations: Calibrates chlorine feeder system daily. Ensures all equipment functioning, orders chemicals: chlorine, soda ash, acid, etc. Orders equipment or supplies. Performs weekly backwash of filter system.
Cleaning: Oversees vacuuming of pool and cleaning of surrounding decks as necessary. Raking of children's sand play areas daily.
Reports/Records: Maintains daily Nassau County Department of Health information. Maintains incident/accident log and submits to Nassau County Department of Health as necessary.
Supervising Lifeguard: Performs lifeguarding duties as necessary.
Camp Aquatic Operations: Oversees, adheres to and implements Creek Camp Safety Plan in relation to all aquatic activities. Has certification for and functions as the Water Safety Instructor (Progressive Swimming Instructor). Designates swimmer and non-swimmer classifications. Ensures non­swimmers are not permitted in the pool unless they are in a learn-to-swim program. Ensures "Buddy-Check" compliance.
Camp Swimming Instruction: Teaches and oversees programs to teach proper swimming technique to children in camp as per the camp schedule. Functions as the Water Safety Instructor (Progressive Swimming Instructor) - designating swimmer and non-swimmer classifications.
Swim Team Swimming Instruction: Teaches advanced swimming technique and competitive swimming to members of the Swim Team.
Coaching: Schedules swim team practices and instructs and motivates participants.
Swim Meets: Coordinates swim meets with coaches of other competing clubs. Organizes swim team participants for all competitions.
Swim Team Awards: Keeps records for all swim meets and conducts end of year awards program, ie purchases and awards trophies, etc.
Trophies: Engraves trophies with winners names each year.
Private Lessons: Gives private swim lessons to members and members' children.
Other: Performs any other tasks as assigned by the General Manager.
Julie Lyon
Administrative Assistant
Payroll Specialist
The Creek, Inc.
516-723-2743 Direct
516-676-1405 Front Desk
516-759-4215 Fax
This email address is being protected from spambots. You need JavaScript enabled to view it.