All American Diving Navigation
Announcements
2022 NISCA All America Diving List are posted!

June 21, 2022
Congratulations to the divers and their coaches! 
The on-line application portals will open again on November 1st, 2022. Applications are required to receive the award.
NISCA/Duraflex 2022 All America Diving Champs Announced
Monday June 13, 2022
Congratulations to the 2022 NISCA All America Diving Champions! Click to view their submitted videos on YouTube. 
Girls Champion - Kyleigh Kidd, Carroll High School, Southlake, TX
Boys Champion - Maxwell Weinrich, Sherwood High School, Olney, MD
Congratulations to both divers and their coaches.  The full list will be available on the web site by the end of  the month.
Also, THANK YOU to AA Diving Chair Don Mason and the judges for getting together to judge these videos. They did a great job of both keeping everyone safe and making sure the kids got the high quality judging that they deserve.
We appreciate you!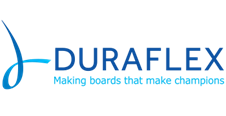 NISCA Announces Duraflex as the All America Diving Sponsor 
NISCA is proud to announce Duraflex as the All America Diving Sponsor. Thank you for your support! 
Duraflex will strive to innovate the sport of diving with the release of new products and services to better serve our market. A big emphasis will be placed on lean manufacturing/continuous improvement initiatives for our manufacturing processes to ensure a zero-defect product along with  100% on-time delivery metrics to our global customer base. We will continue to drive performance enhancements, through technology and social media platforms, in order to exceed all expectations of our customer service experience. Duraflex is recognized as the global leader in competitive diving products today, and our commitments to excellence and innovation will continue this legacy well into the future.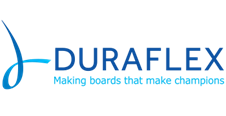 Instructional Videos
Links to helpful instructional videos and articles: 
How to find the All America Diving Application (Video)
Diving Video Best Practices (Article)
All America Diving Award
Only divers, their parents, or the diver's high school diving coach can complete and submit this form.

All applicants must be in high school; only GRADES 9, 10, 11, and 12 will be considered.

Applicant must compete for an interscholastic team.

Applicant must be scholastically eligible as determined by school administrative authority and/or State Athletic Association.

ONLY 1-METER DIVING WILL BE CONSIDERED.

All diving performances must be done in a regularly scheduled INTERSCHOLASTIC 11-dive championship format meet using National Federation Rule 9-4.

Points and Degree of Difficulty (D.D.) Requirement:
a. BOYS - Minimum score of 375 points and D.D. of Optional Dives 13.3 or higher.
b. GIRLS - Minimum score of 375 points and D.D. of Optional Dives 13.0 or higher.

EXCEPTION - A Diver who places FIRST through SIXTH in their respective STATE MEET and meets the minimum D.D. requirement BUT DOES NOT MEET THE MINIMUM SCORE REQUIREMENT MAY submit an application, along with their tape and appropriate fee, for consideration.
         Application Fees: Member: 1st App - $20, 2nd App - $10. Non Member: 1st App - $35, 2nd App - $20.
         Late Fees: $20 per application.
For a complete list of All America Diving Submission rules, click HERE.

For questions about the All America Diving program or results, please contact the This email address is being protected from spambots. You need JavaScript enabled to view it..
Note We are no longer mailing out Membership cards. You can print a .PDF copy of your membership cards by clicking HERE. If you can not remember you membership number you can look it up here.